So this prediction I got spot on after the slew of ongoing discount deals on Amazon. A new TomTom runners watch, the TomTom Spark has been announced. Here is what on offer in a nutshell: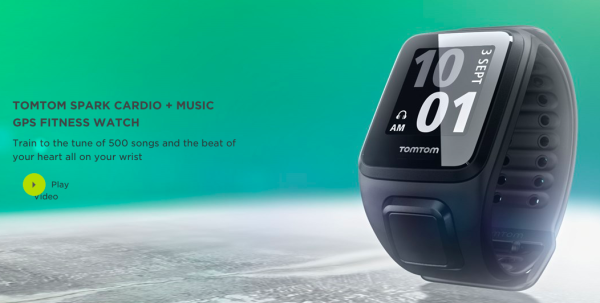 Lightweight, designed to be worn 24 hours
Bluetooth music with 3GB on board storage
GPS for pace/distance
Optical HR
Activity tracking
Phone notifications coming later
168 x 144 high-contrast LCD display
Battery life: 11 hours with GPS, 5 hours with everything on including optical HR and bluetooth music
Highest end model (TomTom  Spark Cardio) with everything hits stores in Oct at £189.99. There are several models, with basic one with no music or optical HR not yet priced.
Too early to say if this could possibly be my next watch. Waiting for Garmin to show their hands before I decide to go ahead with something, or stick with my current love, the TomTom Runner.