The review TomTom Spark unit used for this review was provided by TomTom India. It was used over a period of a month, and will be returned back to TomTom after the review. Lets begin.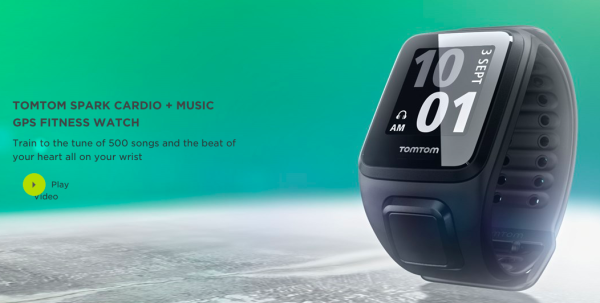 Features
The TomTom Spark GPS running watch was announced in Sept, 2015, and brings in a variety of variants, with the following highlight features:
Lightweight, designed to be worn 24 hours

Bluetooth music with 3GB on board storage

GPS for pace/distance

Optical HR

Activity tracking

168 x 144 high-contrast LCD display

Battery life: 11 hours with GPS, 5 hours with everything on including optical HR and Bluetooth music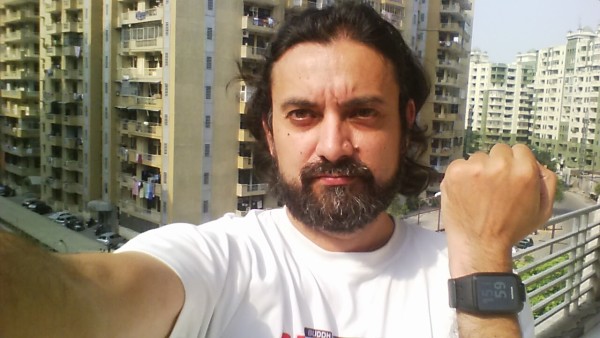 The highlight feature of the TomTom Spark is of course the on board music, which means you no longer have to carry that bulky phone in your pocket or put inside your waist belt. Upload songs, create playlists, grab your bluetooth headphones and run along!
For people who do heart rate based training, the watch has optical HR to guide you. If you need to know more about how to use your heart rate to train better, check out this article from TomTom.
Data Fields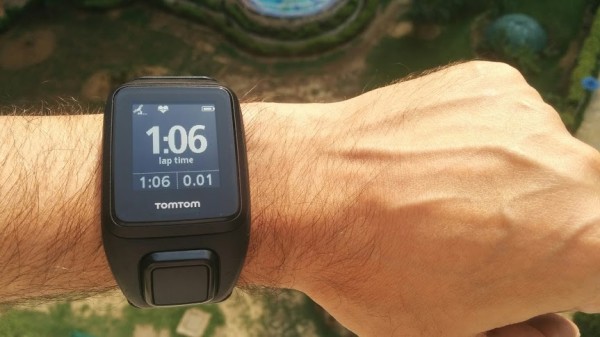 The watch in running mode has a three field display. One big center field which can be customized on the run to choose any one of those available (via the big scroll button), and the two small ones at bottom left and right, which an be customized from the settings menu of the watch to display the metric of choice. Following data fields are supported on the watch.
| Data fields | | |
| --- | --- | --- |
| Duration | Lap Number | Calories |
| Distance | Lap Distance | Heart Rate |
| Pace | Lap Pace | Heart Rate Zone |
| Avg Pace | Lap Time | Clock Time |
Variant Selection
The TomTom Spark comes in the widest combination of models I have seen, ever, in a single watch. Here's what on offer (current Indian prices from Amazon.in and USD prices from Amazon.com):
TomTom Spark (Rs 11,899 / $129)

TomTom Spark cardio (Rs 17,999)

TomTom Spark Music ($182)

TomTom Spark Music + Headphones (Rs 18,699 / $209)

TomTom Spark cardio + Music (Rs 19,799 / $246)

TomTom Spark cardio + Music + Headphones (Rs 28,515 / $274)
Now that's a pretty heady mix of variants to choose from. Basic variant just gets you a GPS watch with the usual pace, distance, time stuff (with a basic intervals feature as well). This is very similar to the older watch from TomTom, the TomTom Runner, which is now being phased out. Beyond that you can decide depending on your personal preferences.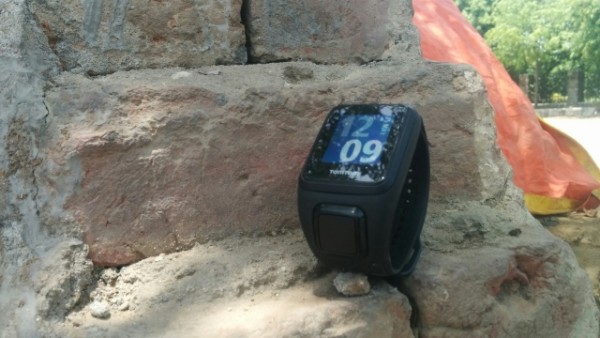 Like to hear music on your runs? Go for one with the music option. You can pair that with your own favorite headphones, or pay some more and go for the bundle which has the headphones included. TomTom people gave me the Plantronics BackBeat FIT wireless headphones, a reasonably costly set of bluetooth headphones specially designed for an active lifestyle. The music bundle comes with TomTom headphones if that's what you would prefer.
Website and Features
TomTom has a basic website, which offers a neat display of your runs. This data is transferred from your watch either via the TomTom mobile phone app or installing the TomTom MySports app on your computer (Windows or Mac) and connecting your watch to it after the run. The runs are further synced to your app of choice, be it Endomondo, RunKeeper, MapMyFitness, Nike+, TrainingPeaks, Strava, besides a host of other supported apps. As you can see in the images below, TomTom does not display the run cadence through the run, but only the final stride rate figure at the end.
Competition
The price range for the TomTom Spark watches ranges from $129 for basic GPS watch to $274 for the highest end all inclusive one. That's a very wide range. If we consider what's on offer, particularly in India, in that range, we find the following products:
Garmin Vivoactive HR GPS Smartwatch – a great fit for people interested in optical HR and also smartphone notifications and call alerts, a feature lacking in Spark (Rs 28,000/$249)

Garmin Forerunner 230 – the mid range runner's special watch with advanced running metrics not found either in Vivoactive series or the Spark, like VO2Max estimator, Recovery advisor, race predictor, custom workouts (Spark has very basic intervals feature) (Rs 22,990/$249)

Garmin Forerunner 220 (and 225 with optical HR) – older versions of the Garmin Forerunner 230/25 series, but very attractively priced.  (Rs 14,990/$124) (235 – Rs 22,000/$219)
Choosing your GPS Watch
So, how to choose a GPS watch given all this? It remains quite simple really, and totally defined by the runner. If you are in for a basic GPS watch which gives you accurate time, distance and pace, then my recommendation is the TomTom Spark basi variant. If is much more complete than other entry level variants from Garmin like Forerunner 15, 25, etc) in terms of battery life, ability to do intervals, Quick GPS fix, stride rate, more data fields, etc.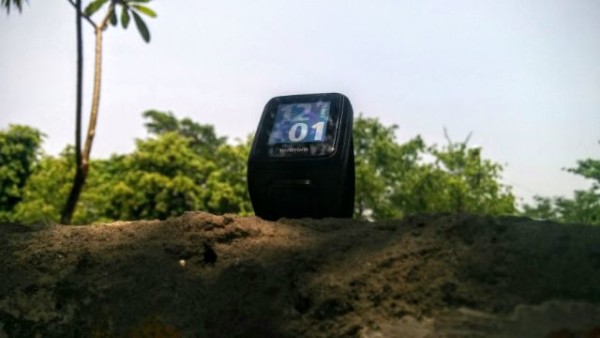 If on the other hand what you want is an advanced runners watch with custom intervals, race prediction, recovery advisor, etc then again, the choice is very clear. Go for the advanced Garmin Forerunner series like FR 220, 225, 230, 235. These options are simply not available on the TomTom Spark.
Finally, for the music fans, this is where the Spark excels. With 3GB of music capacity on board, there is no need for carrying the phone along with, a feature not offered by any other mainstream GPS running watch currently. This is also immensely useful for people like me who are no fans of music while running, but make use of music to run to a fixed cadence. For example, I wanted to try running at 180 spm, and so I searched online for music which has beats at 180 bpm. Running to music for a target Cadence is much easier than running to a monotonous metronome beat, and is easier to pace to it.
So, there it goes. This is my review of the TomTom Spark. You can check it out on the Amazon.in store online and buy it there, or get it shipped from someone coming over from the US if you buy it on Amazon.com.