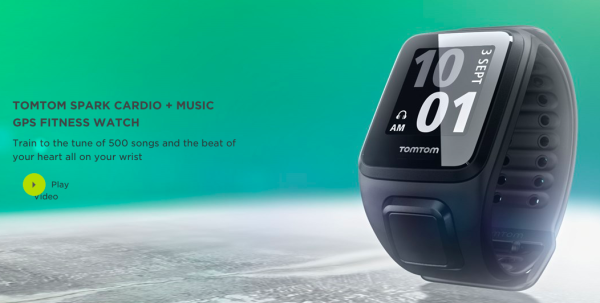 This is really great news. Like I mentioned in our earlier TomTom Spark review post, this one is a really value option in the running market currently, vis a vis the cost/feature comparison. Well, on May 29th, these watches will be $50 off on Amazon.com, as part of a sale weekend. Grab your pick from the following:
TomTom Spark GPS (base): $99 (was $149)
TomTom Spark GPS with Music: $149 (was $199)
TomTom Spark GPS with Optical HR sensor: $149 (was $199)
TomTom Spark GPS with Optical HR & Music: $199 (was $249)
Why Buy TomTom Spark from Amazon.com?
You can get these watches shipped directly from Amazon.com to India, via the international shipping option. How much do you save doing so, versus buying it in India from say Amazon.in, you ask? Here's the math:
I checked this for the basic TomTom Spark model listed currently for $149.98 on Amazon.com. Adding to the cart showed an additional charge of $29.99 for shipping and handling, so about 20% over the listed price. Total cost: $180.
Cost in India of the same watch on Amazon.in is currently Rs 11,899/-. Buying from Amazon.com US store will cost us $180, or Rs 12,121/-, almost same as Amazon.in price. But when you add the $50 discount, this will become $130, so, Rs 8,755/-. Now that's some serious money saved (about Rs 3,000) over the India rates for this sale period.
If you are looking to get a decent GPS watch, well, this is a great time to go for one!