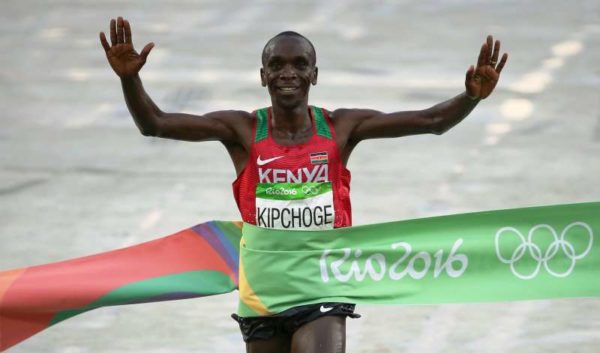 This has got to be the biggest news ever at Airtel Delhi Half Marathon.
ADHM gets the biggest name in distance running for 2016 edition!!! Eliud Kipchoge won the marathon at Rio Olympics and is the third fastest marathoner ever (2:03:05), behind Dennis Kimetto (2:02:57) and Kenenisa Bekele (2:03:03).
* Winner of World Marathon Majors (WMM) series title last season
* Leads this season's WMM over Bekele
* Has an average marathon finish time of 2:04:22
* Has won 7 out of 8 marathons he has run till now
He is already being labeled as the "Greatest Marathoner of All Time", and possibly a candidate to break the world record at the next Berlin Marathon. Well, ADHM is a half and Kipchoge doesn't have strong half credentials yet, so we'll see how this one goes.
Can't wait to see the man himself.
Kipchoge says he still wants to break the marathon world record but won't put a timeline on an attempt. He currently holds the second-fastest time in history, a 2:03:05 he set in April at the London Marathon. He has also won the Chicago and Berlin marathons.