India's marathon legend and record holder, Shivnath Singh. We have only heard about him, here's a chance to see what he looked like in this photo from coach Savio D'Souza's files (extreme left: Savio, extreme right: Shivnath Singh). Shivnath holds the Indian national record for the best marathon time (2:12:00), a feat that he achieved in Jalandhar in 1978, and which remains unsurpassed till date. Yes, it has been 37 years!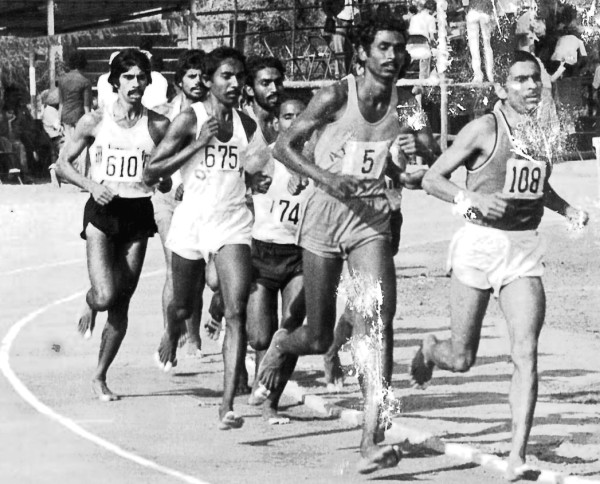 I had read that Shivnath created the record in the national marathon championships in 1978, running 2:12, and used to wonder if this time was true, if the route was accurate, etc, since current generation of Indian Marathon runners have struggled to hit 2:16. I tried to analyze a bit and came to the conclusion that the record was probably good. Shivnath had done a 10K same year in 28:58.
Analyzing the two performances together, and predicting a 10K finish time from a 2:12 marathon gives us a possible 28:35 finish for 10K. Not too far away from the 28:58 Shivnath did. And vice versa, a 28:58 10K finish indicates an equivalent marathon performance of 2:13:28. Legend he was.
Shivnath expired in 2003.